1. Install the UserAdvocate App on your mobile device using the given link of the email.
2. Login using the screen shown below. Use the same credentials as you had used for creating your UXArmy account.
3. After login to the UserAdvocate App, Tap on the user study that is for Android devices. You would see the instructions screen with few steps to follow. Follow the instructions until the App for User study is installed on your phone.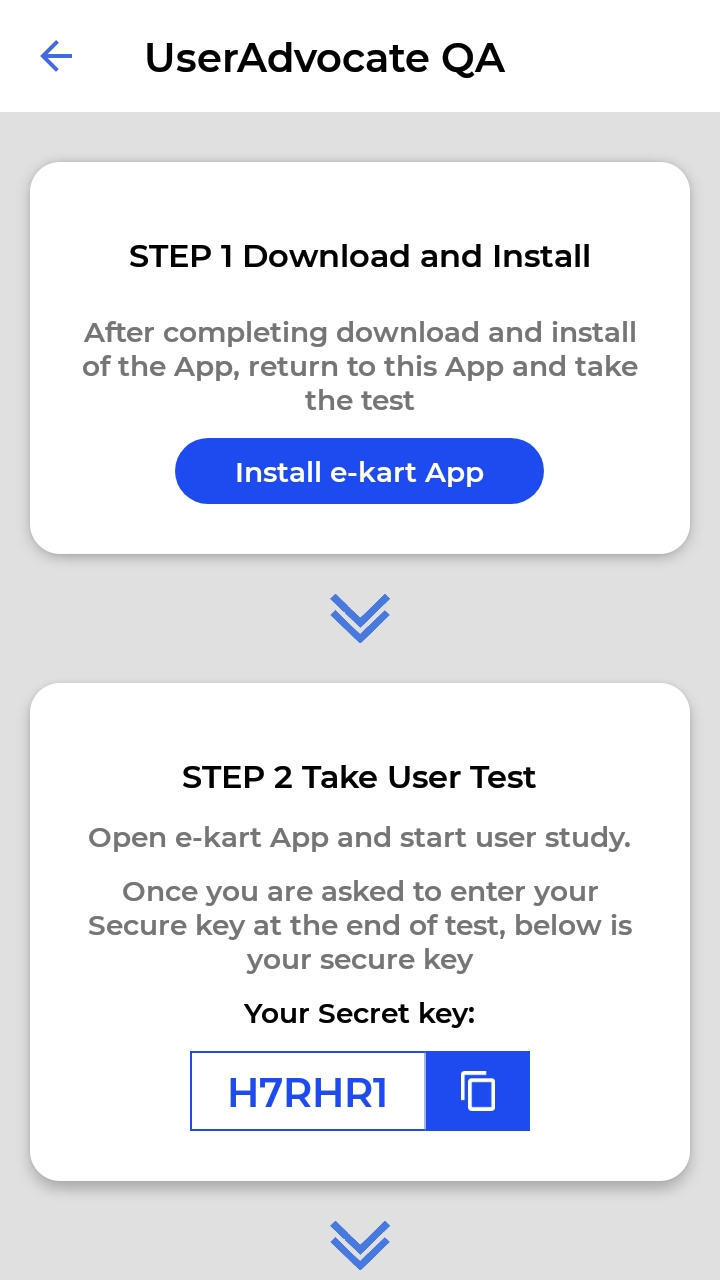 4. Launch the test App. You should see the following screen. Tap on "YES, LET'S Go!"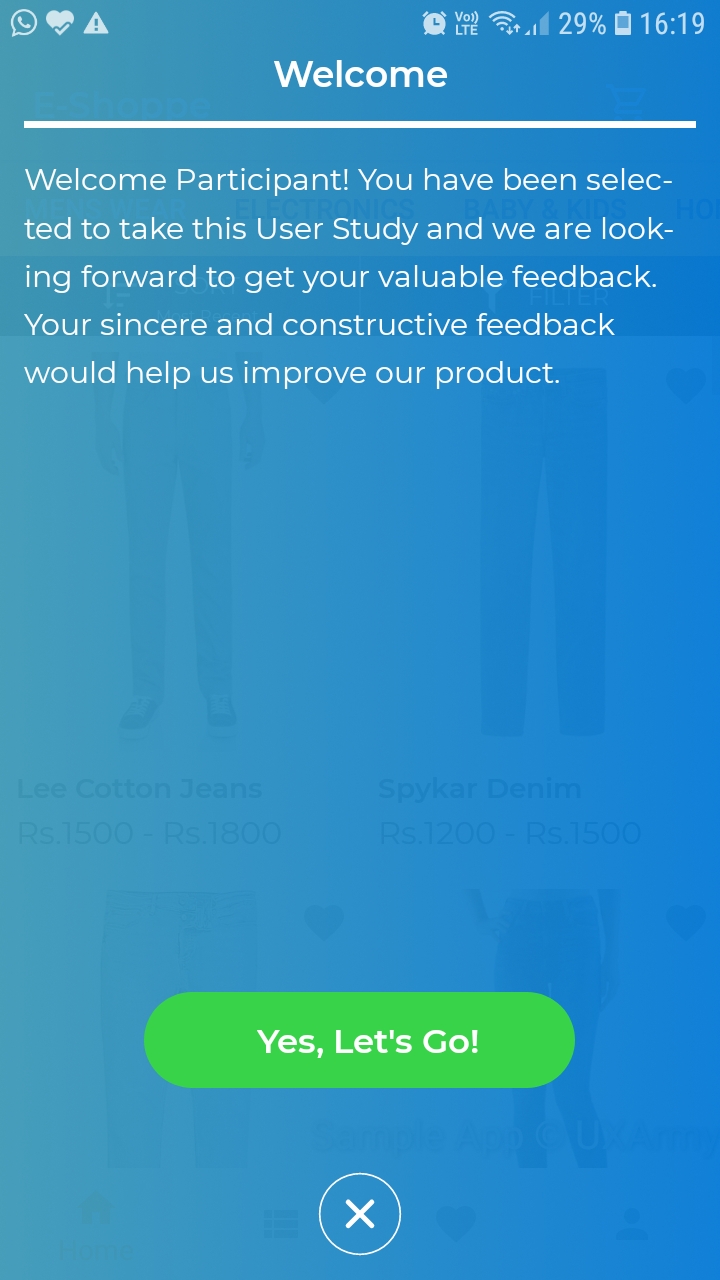 5. The App would ask your permissions to record the screen and audio through your Phone. There is no risk to give these permissions for study purposes, so Tap on PROCEED button.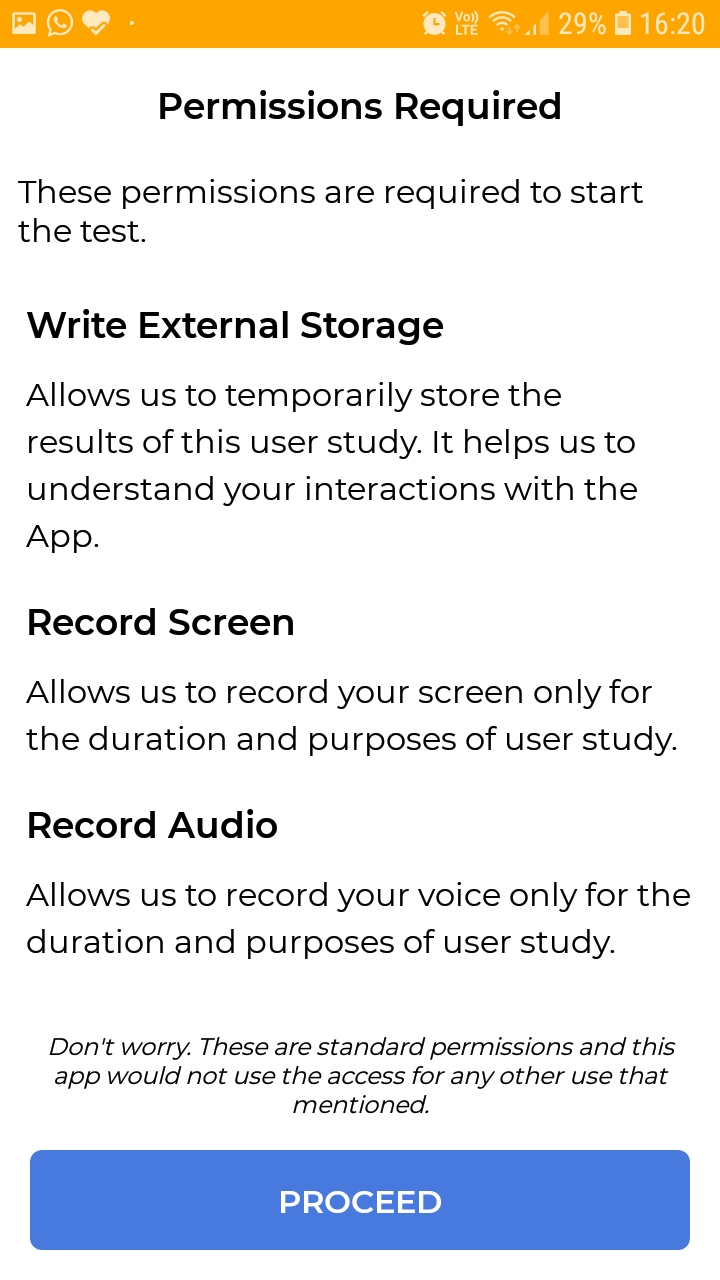 6. After the permissions are granted, the App would ask you to enter your Secret key. Carefully enter your secret key and move to the next step.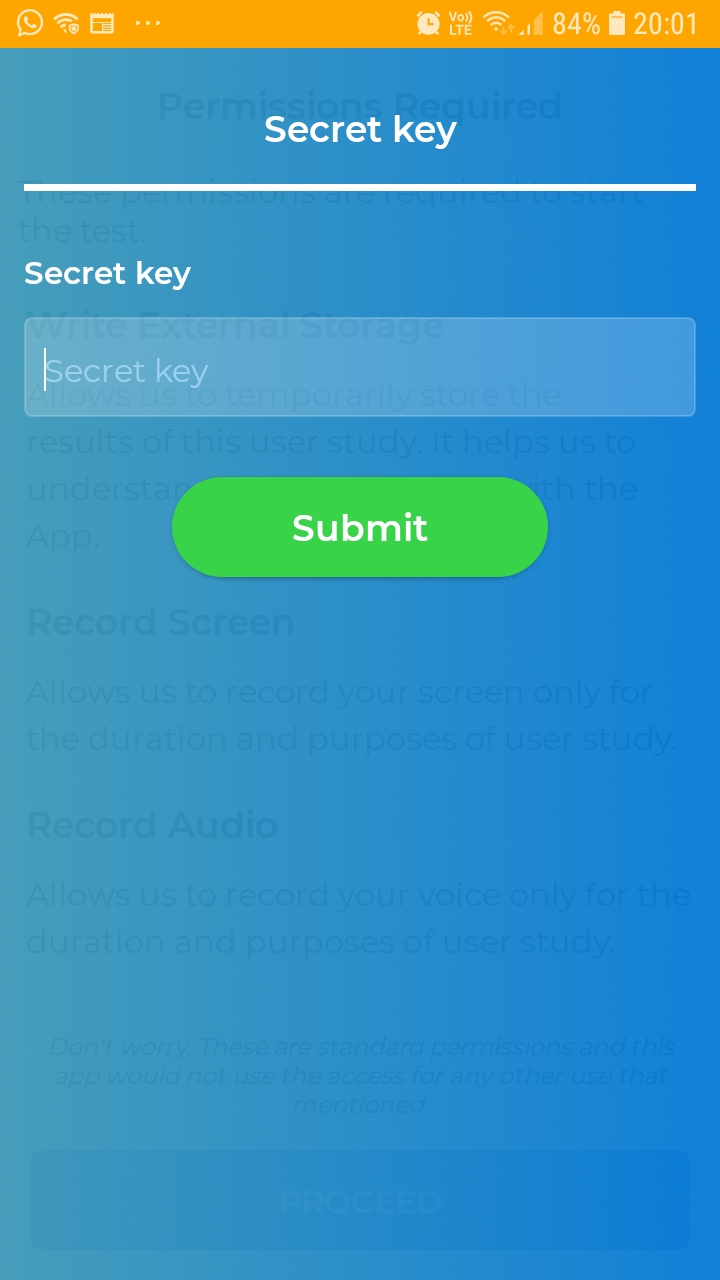 7. The first Task would be displayed now. Read the task (this is a good opportunity to practice speaking, by reading the task loudly). Tap on the button to start the task.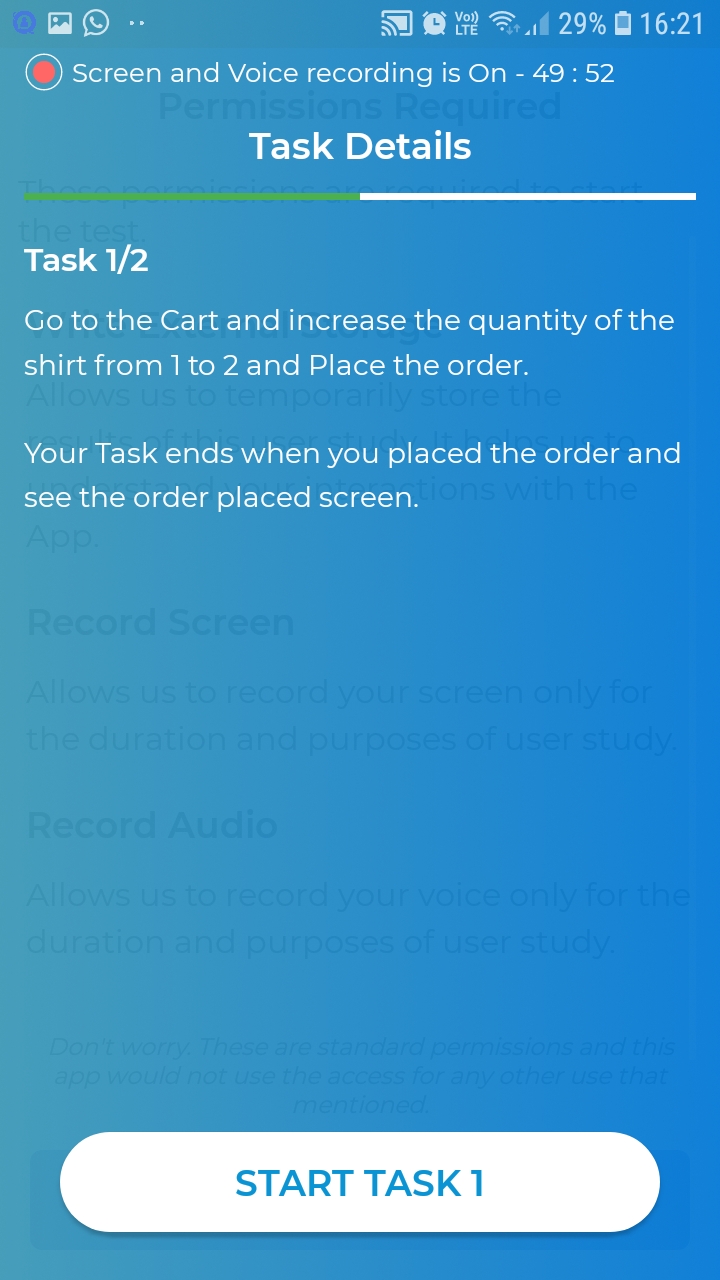 8. The task has started. Perform the action in the App as instructed in the task. In case you have forgotten the task instructions, no worries. You can relook at the task instructions anytime, using the circular control as shown in the screenshot.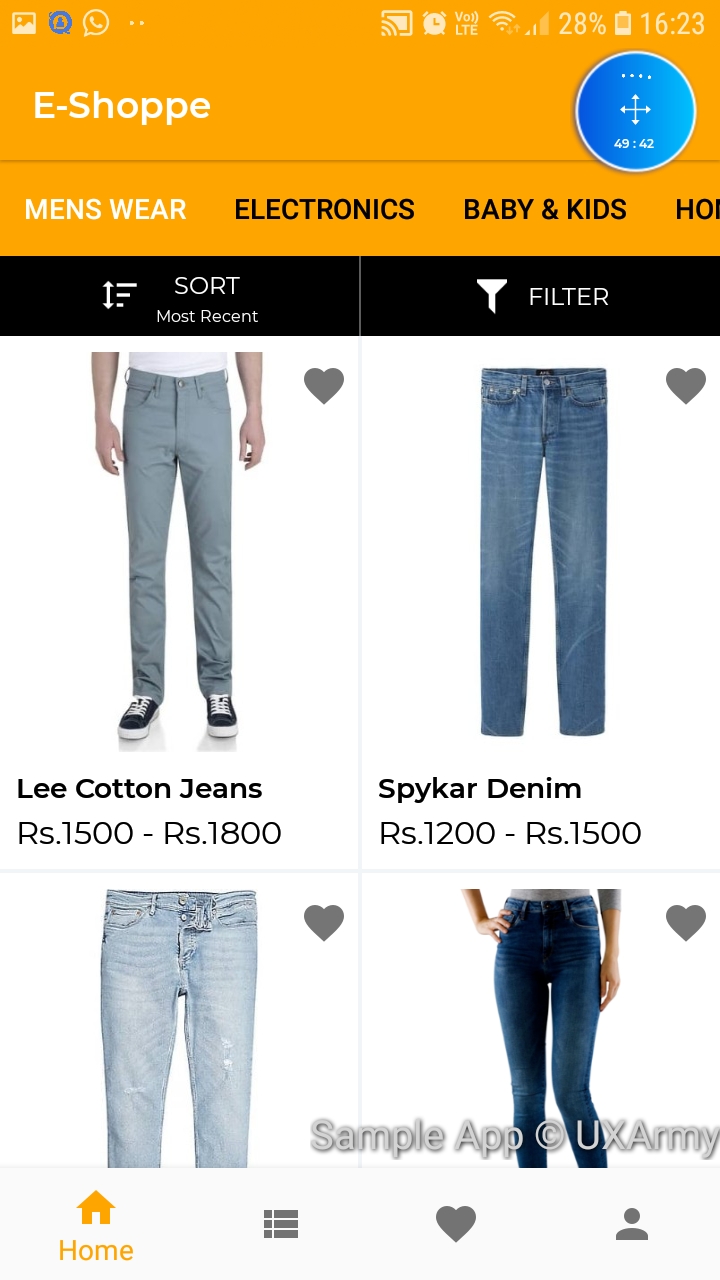 9. The task when invoked in the App using circular control looks like in the screen below.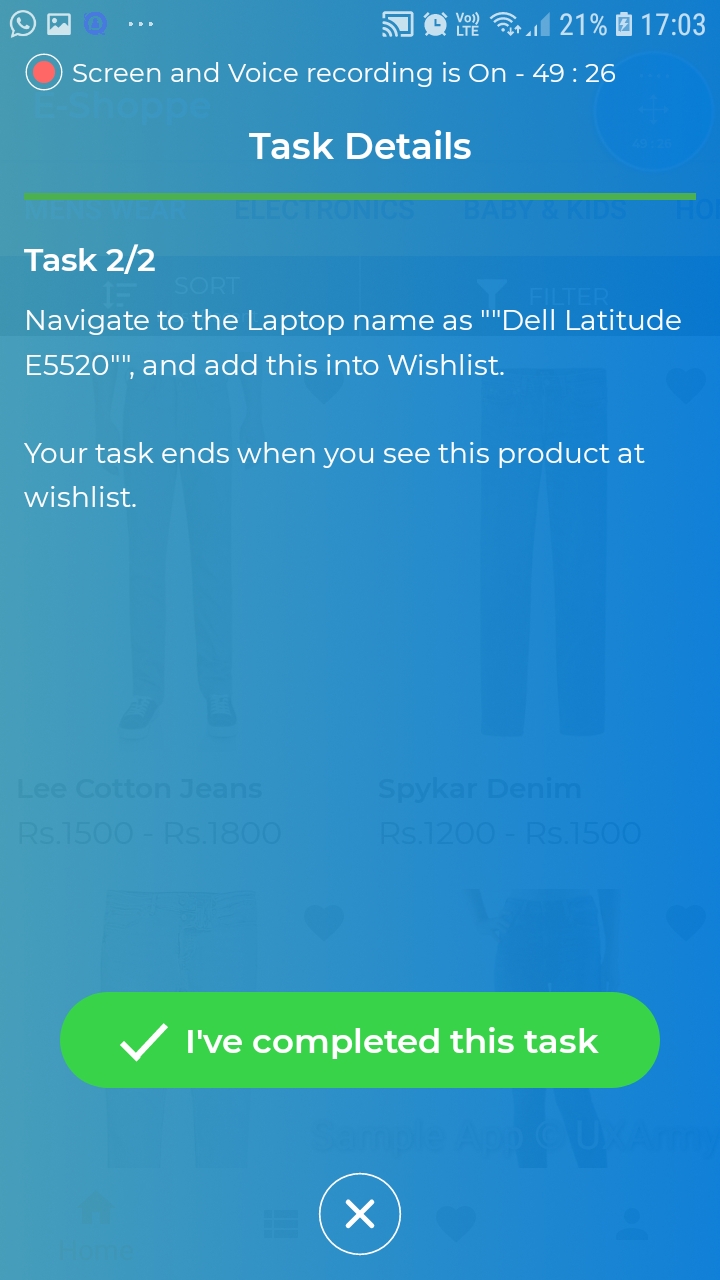 10. Before completing the task, you would be required to input your comments. Remember to speak out your comments as you type. We need your voice as well as text feedback.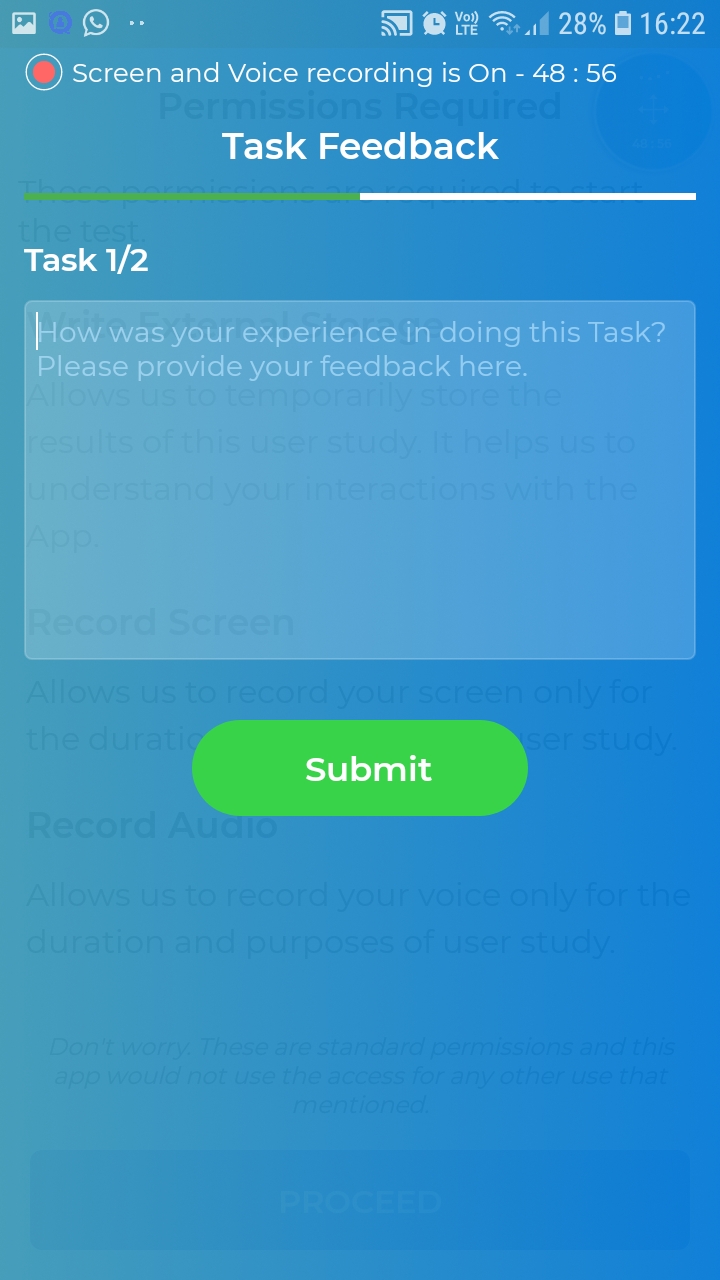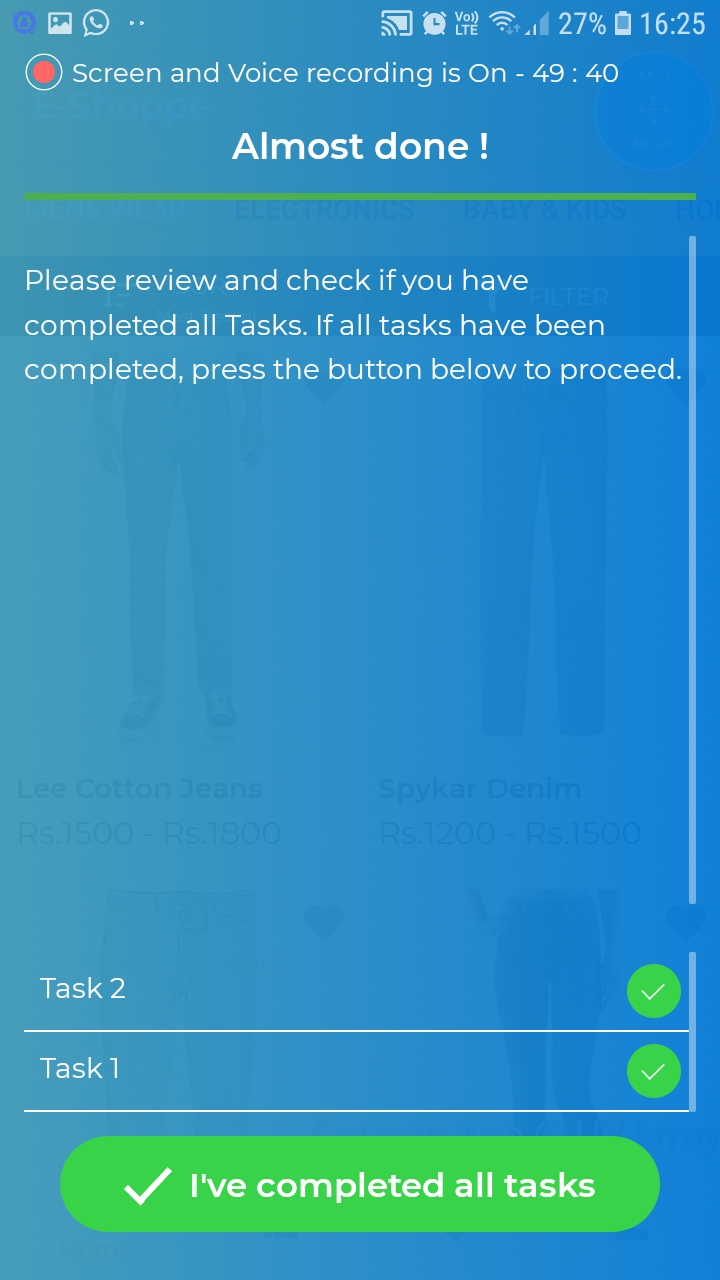 11. After you have completed all Tasks. it's possible that you feel that a particular task could have been done better. Now in this screen, there is an opportunity to Retake any task. Tap the "RETAKE" button against the Task that you want to retake. In case you do not want to retake any Task, Tap "SKIP RETAKE" button.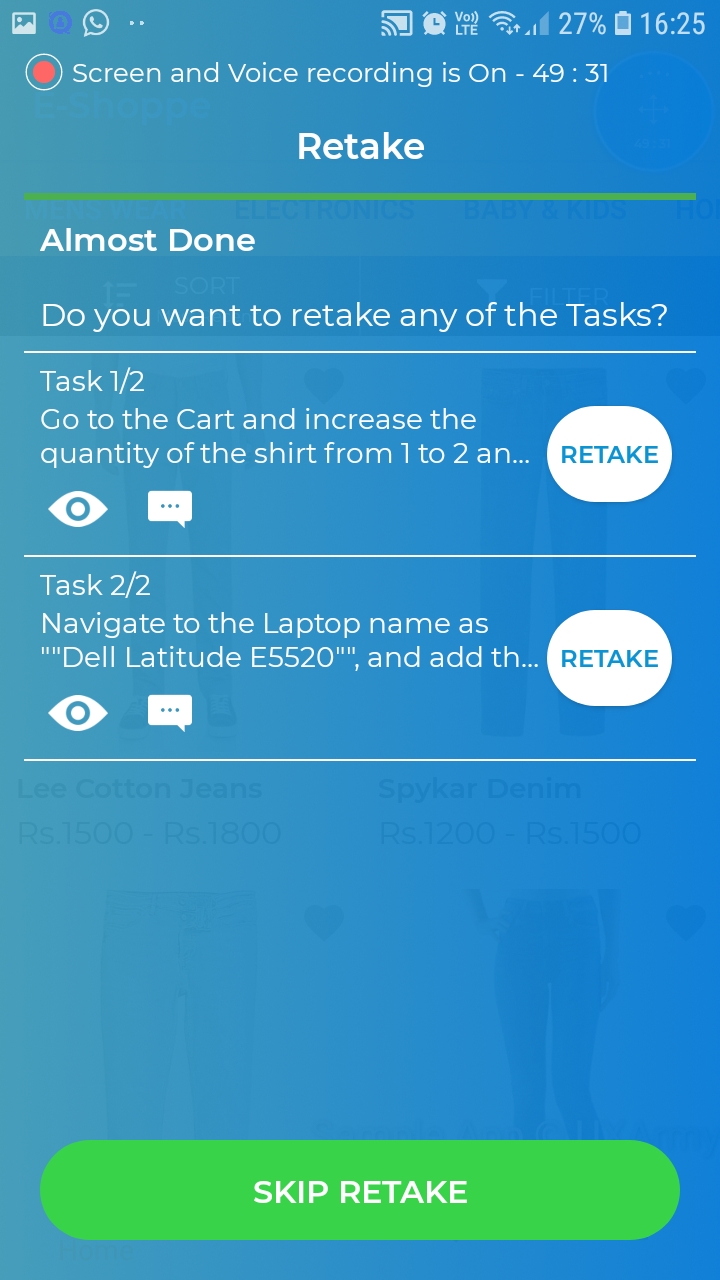 12. Now it's time to give your overall comments about the experience of the App. Fill in your comments and press the SUBMIT button. And yes, by now you would be speaking out your feedback quite well .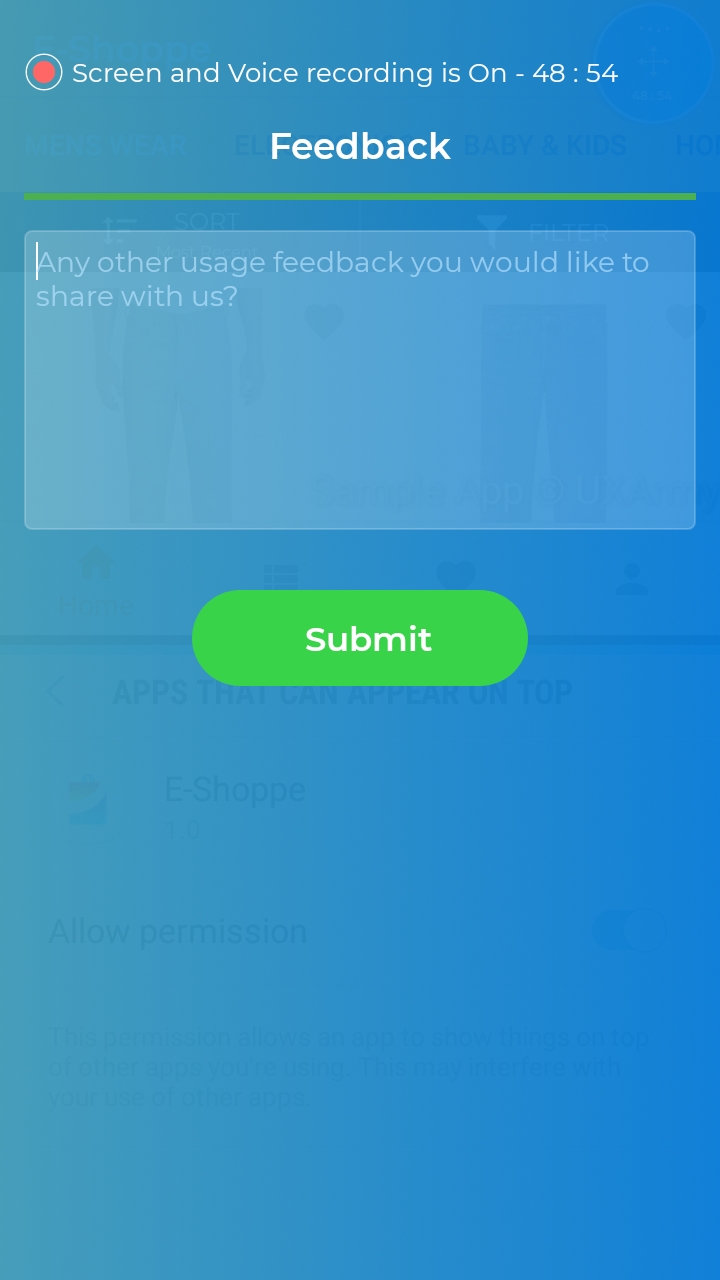 13. The results of the user study would start to upload on the Cloud now. Wait until you hear a positive beep sound and the progress bar is full. That's ALL. You have successfully completed a User study.